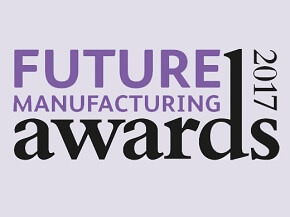 EEF Manufacturing Awards 2017 Winners!
14 November 2017
We are thrilled to announce our success in the EEF Manufacturing Awards 2017, Encocam won Environmental Achievement South East Region and Regional Runner-Up for Business Growth. We will now go forward to the next round of Environmental Achievement, to compete on a national level.
The award recognises manufacturers and supply chain firms that have done the most to improve their overall environmental performance and enhance sustainability. We were up against stiff competition from a range of innovative businesses – small and large – from across the region. Our entry for the EEF Manufacturing Awards 2017 was selected by a panel of judges drawn from business leaders, industry experts and academics, who were impressed by our significant water reduction and efficiently managed waste disposal.With the regional title now secured, we will now go on to compete for the national title in London in January 2018.
This award is testament to our hard working and dedicated team, and we are delighted to have won. This puts us on the map as a modern and innovative company and goes some way to demonstrate the efforts made by manufacturers to boost sustainability and minimise the impact we have on the environment. We can't wait to share this news with all our staff, customers and suppliers.Mike Ashmead, Managing Director
The EEF awards programme was founded in 2008 and has helped companies to raise their profile and celebrate the best in manufacturing businesses of all sizes and sectors in domestic and overseas markets. The awards are an opportunity to showcase company achievements, employees and their area of business.
Business has a responsibility towards the environment and should always be looking at ways to improve efficiency and limit any impact. Manufacturers are leading the way in this important drive, but it's clear that some, such as Encocam stand out and deserve recognition for the inspiring way that they are setting out to reduce their environmental footprint. We wish them the best of luck for the national finals.Terry Scuoler CBE, CEO of EEF
We enter these awards for many reasons. The PR we receive help raise awareness of our business and our brands, impressing existing customers and attracting new ones. Winning a regional or national award is a positive for our employees, giving a sense of pride and greater confidence for future challenges.