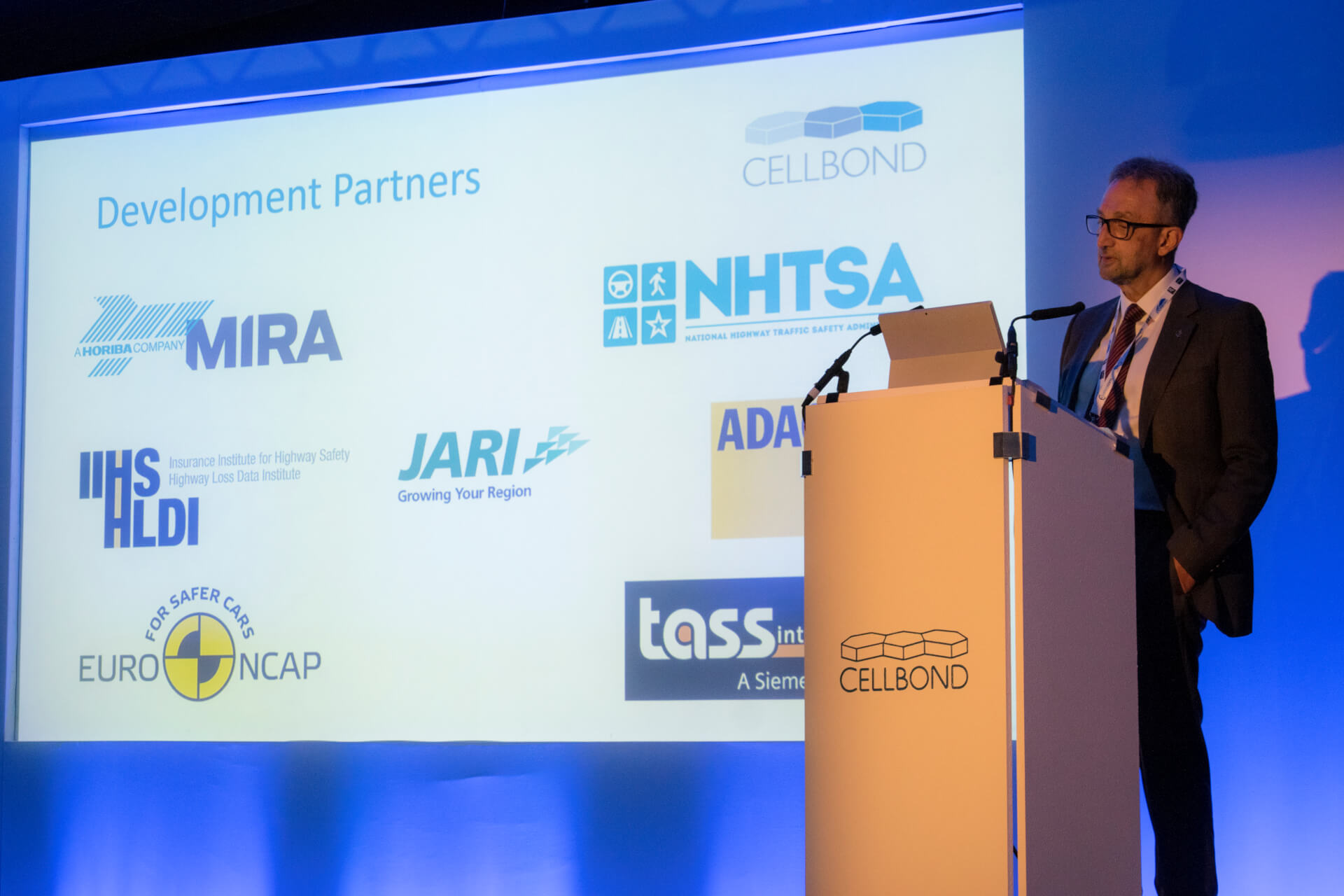 Encocam celebrates 30 years of Innovation and Success!
3 May 2018
Encocam celebrates 30 years of Innovation and Success: 30 years after Encocam was first started, a celebration event was held for its customers, suppliers and partners. Focusing on Innovation and International Trade, this took place on 27th April 2018 at one of the company's four sites, where the factory floor was transformed into a temporary conference venue. Visitors had the chance to hear keynote speeches, tour the factories and engineering facilities, visit exhibition stands and see demonstrations of the company's unique capabilities.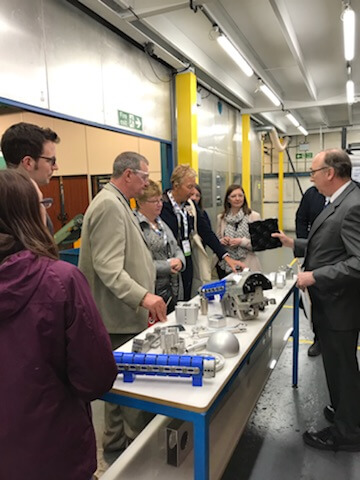 As innovation was a key theme of the event, Founder and Chairman Dr Mike Ashmead explained how Encocam was established in 1988 with the goal of manufacturing aluminium honeycomb to be sold and used all over the world. He described how the company has innovated and grown to now have eight divisions working in seven industries, ranging from energy absorbers and safety test products for the automotive sector, through to architectural panels, motorbikes and racing products all through a desire to meet the needs of customers and solve their engineering challenges. Guest speaker Felicity Burch, Head of Innovation & Digital at the Confederation of British industry (CBI), spoke about innovation in business and how to create a great environment for new ideas
This event was a celebration of innovation. As a group we are always looking for new opportunities and our brands have developed as new products and opportunities have arisen and ideas progressed into product lines. This ethos has helped steer the company in the many directions it has taken and will enable us to grow and develop further.Mike Ashmead, Chairman & Founder

Mike Ashmead, Chairman & Founder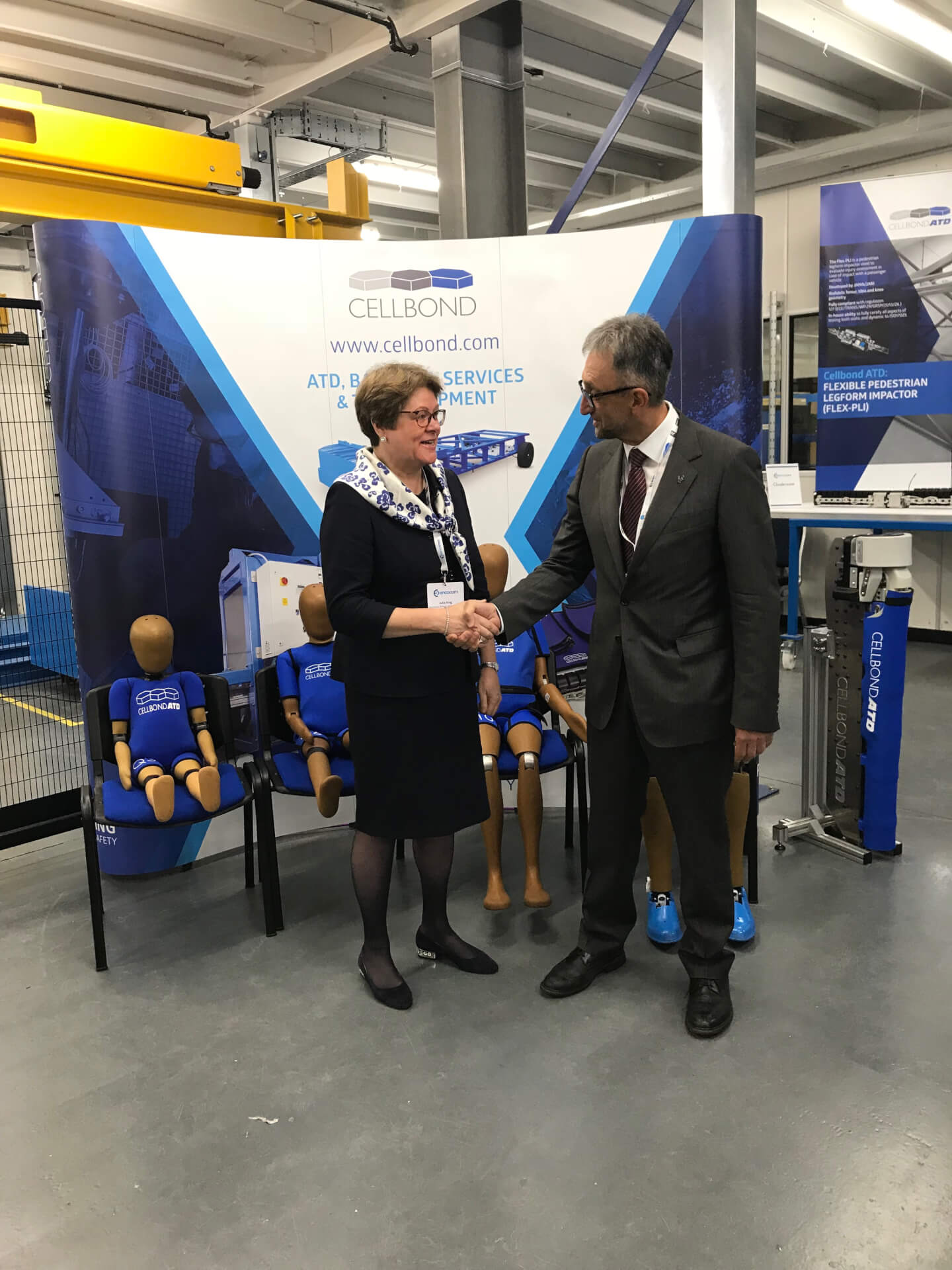 Another theme of the event was international trade as last year, one of Encocam's divisions received the Queen's Award for Enterprise: International Trade and over 80% of everything the company manufactures is exported worldwide. Baroness Brown of Cambridge (Julia King, DBE) delivered the opening keynote talking about engineering and the importance of the manufacturing sector, as well as the role of international trade in growing the economy. She explained how in her role as Business Ambassador, she acts as an advocate of the UK abroad, promoting the UK's excellence, economy, business environment and reputation as the international trade and inward investment partner of choice.
Other speakers included: Jonathan Djanogly, MP for Huntingdon, John Bridge OBE DL Chief Executive of Cambridgeshire Chambers of Commerce and Richard Bond, Business Correspondent for the BBC.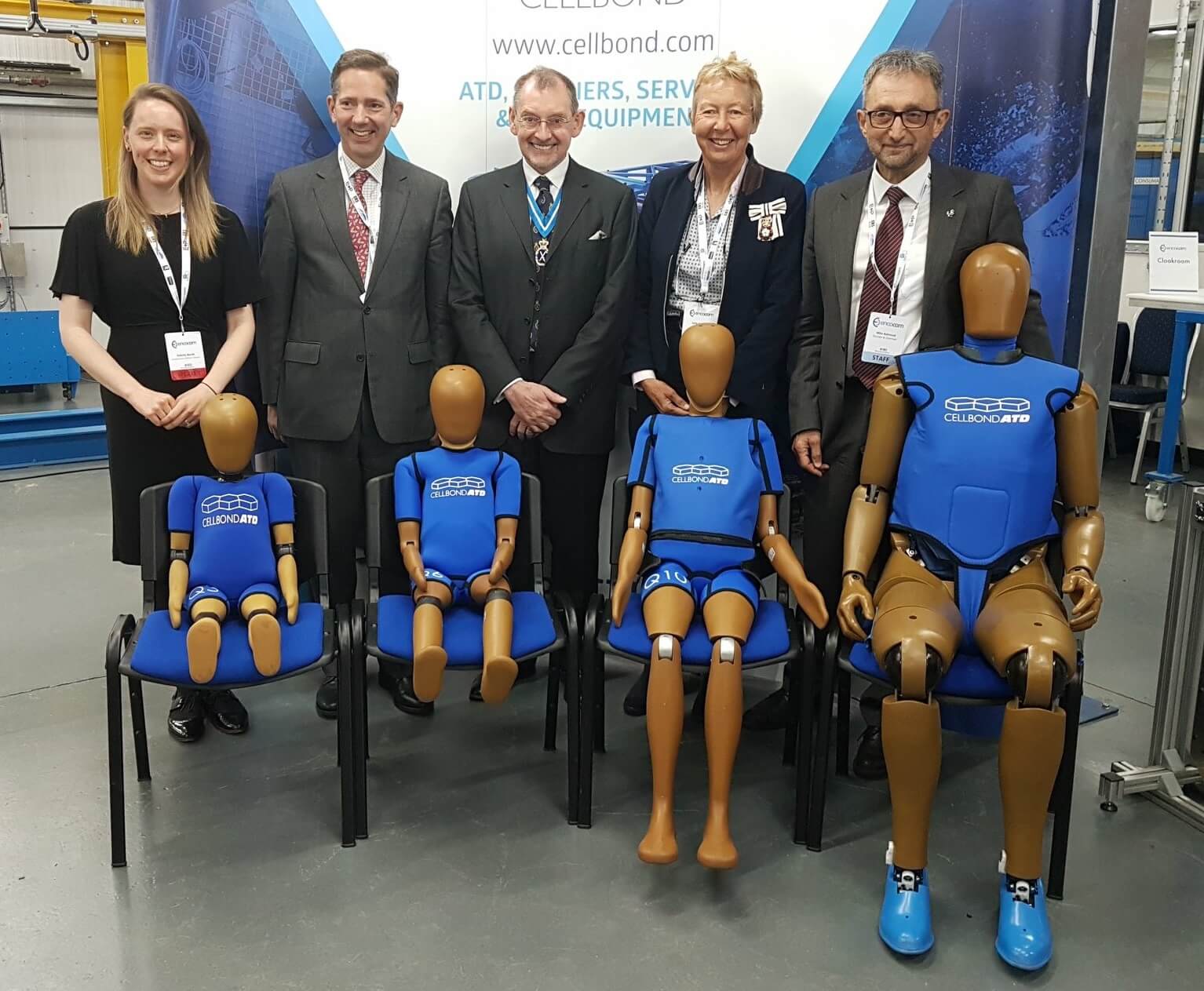 An additional attraction of the event was the opportunity for visitors to tour Encocam's factories and engineering facilities and find out more about the different divisions and broad product range. They saw where aluminium honeycomb core is manufactured and how it is used to create bespoke composite panels, decorative panels and market-leading crash test barriers. Guests were also able to find out about the development and manufacture of crash test dummies by visiting the dummy lab and moulding facility, as well as learn more about Herald Motor Co. and the company's aim to develop a British built motorcycle which will be designed and assembled in the UK.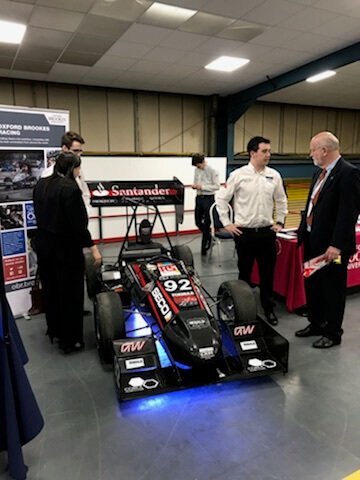 A highlight for many delegates was the demonstration of the newly installed Impact Sled which, complete with crash test dummy, was operated at 20mph. Plus there was the chance to meet the Oxford Brookes Racing Formula Student team and hear about the racing car they are building, which uses Corex aluminium honeycomb in the chassis.
When I started the company in 1988, I did not anticipate how it would develop over the years. Through the hard work and dedication of many people we have grown and continue to do so. This event enabled us to celebrate our success as a business with our customers, suppliers and business partners. We wanted to provide a great chance to network and share ideas, as well as thank everyone who has contributed to Encocam's success over the past 30 years.

Mike Ashmead, Chairman & Founder