Herald Motor Co, established in 2010, is a British motorcycle manufacturer based in Cambridgeshire. Starting off importing retro styled, small capacity motorcycles and customising them for the UK market, our range of motorcycles offer a variety of engine capacities from 125cc to 500cc with popular models including the Classic, Scrambler & Café.

Herald have been determined to bring manufacturing back to the U.K. Our initial step to achieving this goal was the in-house design of our first model, the Brat 125 & 250 which has become a staple of the Herald brand and an extremely popular model.
Utilising the resources and capabilities of Encocam group, Herald have progressed to designing, engineering, and manufacturing their first British motorcycle, the Brute 500. With a large majority of parts either manufactured in-house or sourced from U.K. suppliers, the Brute is truly a British built motorcycle.

As we embark on this new chapter of Herald's journey, we are already looking to expand our range of premium British motorcycles as well as continuing to import reliable, affordable, and enjoyable motorcycles. As well as this Herald offers a range of armoured and lifestyle clothing as well as their own blend of coffee!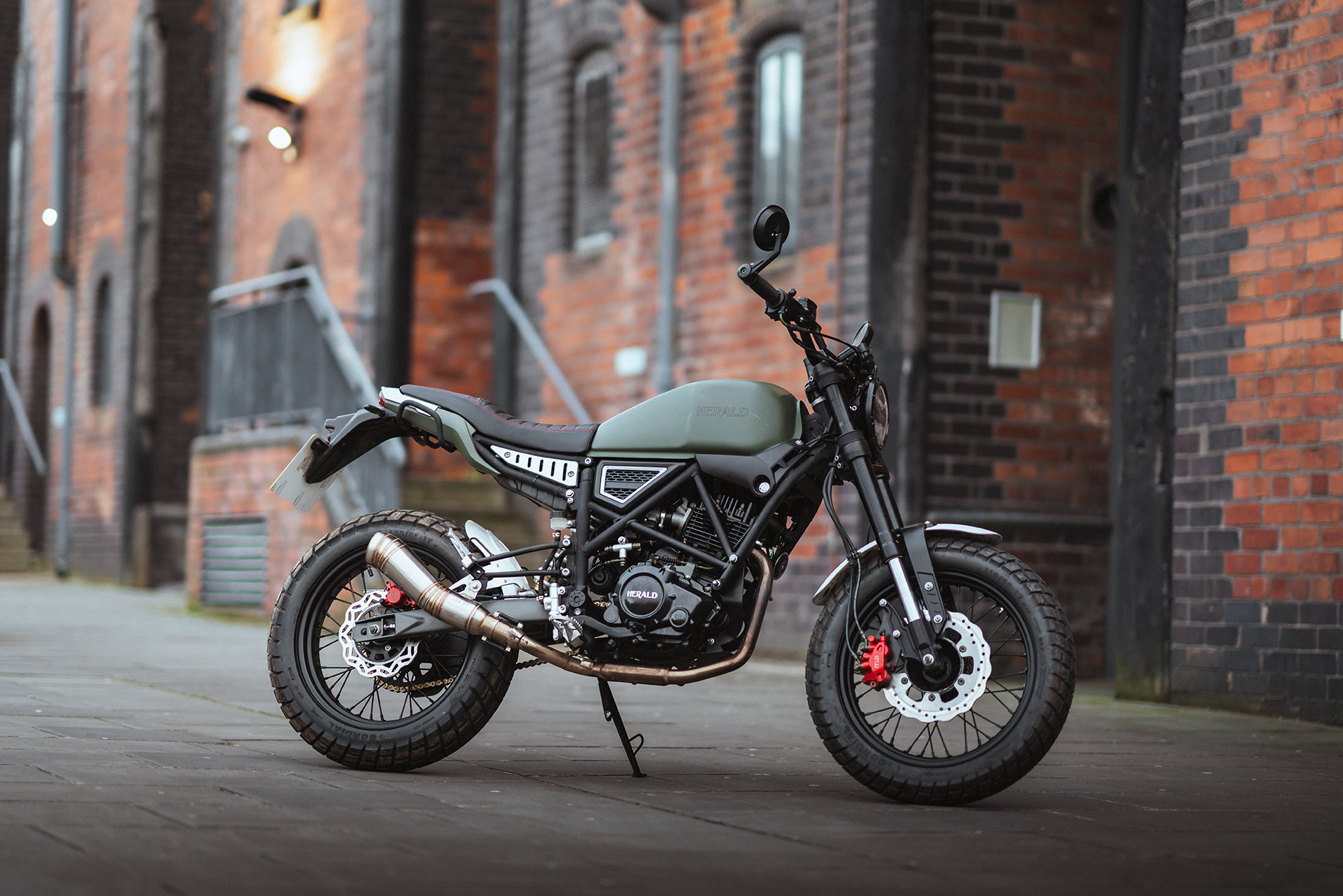 Visit the Herald Motor Company website to learn more about our motorcycles.