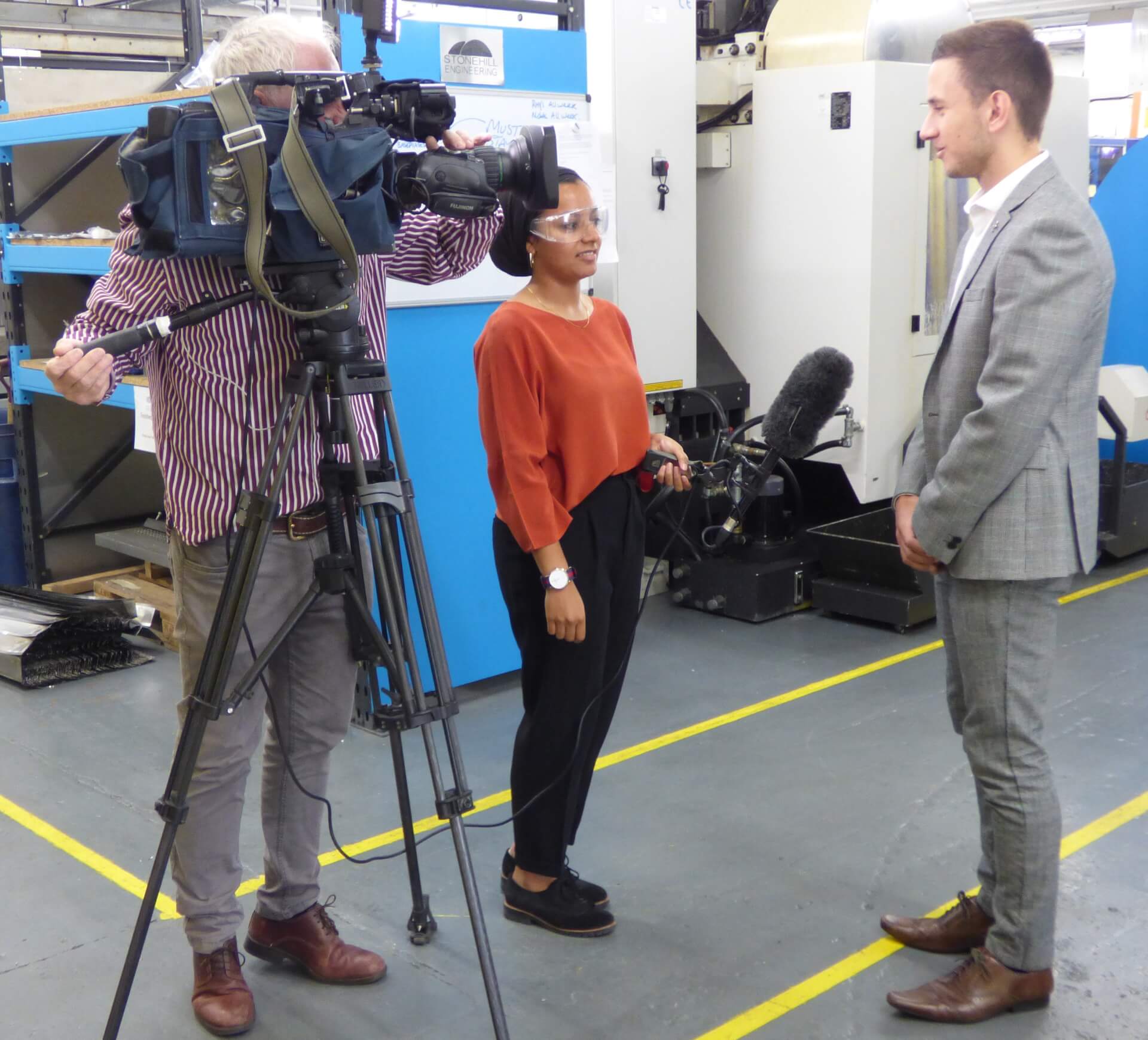 Apprenticeships Ambassador Network, East of England
9 July 2019
Apprenticeships Ambassador Network
Encocam is a member of the Apprenticeships Ambassador Network, there are currently 12 apprentices across the company studying skills such as Engineering, IT, Business Administration and Motorcycle Maintenance & Repair. As a result the business has enjoyed a great amount of success and can easily demonstrate what an important part of our future our apprentices are and will become.
To support a countrywide initiate to promote businesses and sectors to be more actively involved in apprenticeship schemes both Elaine Coates, HR Manager and Chris Hartley, HR Trainee Administrator, joined the Apprenticeships Ambassador Network, East of England in October 2018. Elaine is very proud to now be an Employer Apprenticeship Ambassador and Chris equally proud having recently being enrolled as a Young Apprentice Ambassador.
Elaine explains more about the network:
What is an Employer Apprenticeship Ambassador?
The East of England Employer Apprenticeship Ambassadors are all employers who have recruited apprentices as part of their workforce. As an Ambassador I am passionate about promoting the apprenticeship route within Encocam but also as part of a network of Ambassadors to also raise awareness and increase engagement to meet the needs of employers, communities and individuals across the country.
What Does An Employer Ambassador Do?
Proactively champions apprenticeships in their own networks including customers, supply chain and trade & sector bodies
Act as a role model to promote and encourage the breadth and diversity within apprenticeships
Share experiences, knowledge and skills and talk positively and honestly about the impact an apprentice has made within our organisation – this could be through case studies, meetings and events and via social media
Promote apprenticeships at job fairs, skills show and events and speak about our own experience as an advocate of apprenticeships
To undertake the Ambassador role on a voluntary basis for approximately 1 day a quarter
What does a Young Apprentice Ambassador Do?
As a Young Apprentice Ambassador (YAAN) Chris is now part of a community of inspiring, driven apprentices and former apprentices who have chosen to register as Ambassadors in their local area. The YAAN gives today's apprentices the opportunity to engage and inspire the apprentices of tomorrow.

Ambassadors will periodically be invited to promote apprenticeships to young people, their teachers, parents and employers through a variety of exciting events. In recent years, Ambassadors have found themselves presenting at awards ceremonies, speaking at the House of Commons, fronting national TV apprenticeship campaigns and attending high profile events.
Chris successful joined the network following the completion of the YAAN training day in March 2019 where he was tasked with creating a presentation based on his own apprenticeship story, before delivering the presentation to a room full of apprentices from all over the East of England.
We look forward to continuing our apprentice programme and championing the Apprenticeships Ambassador Network.