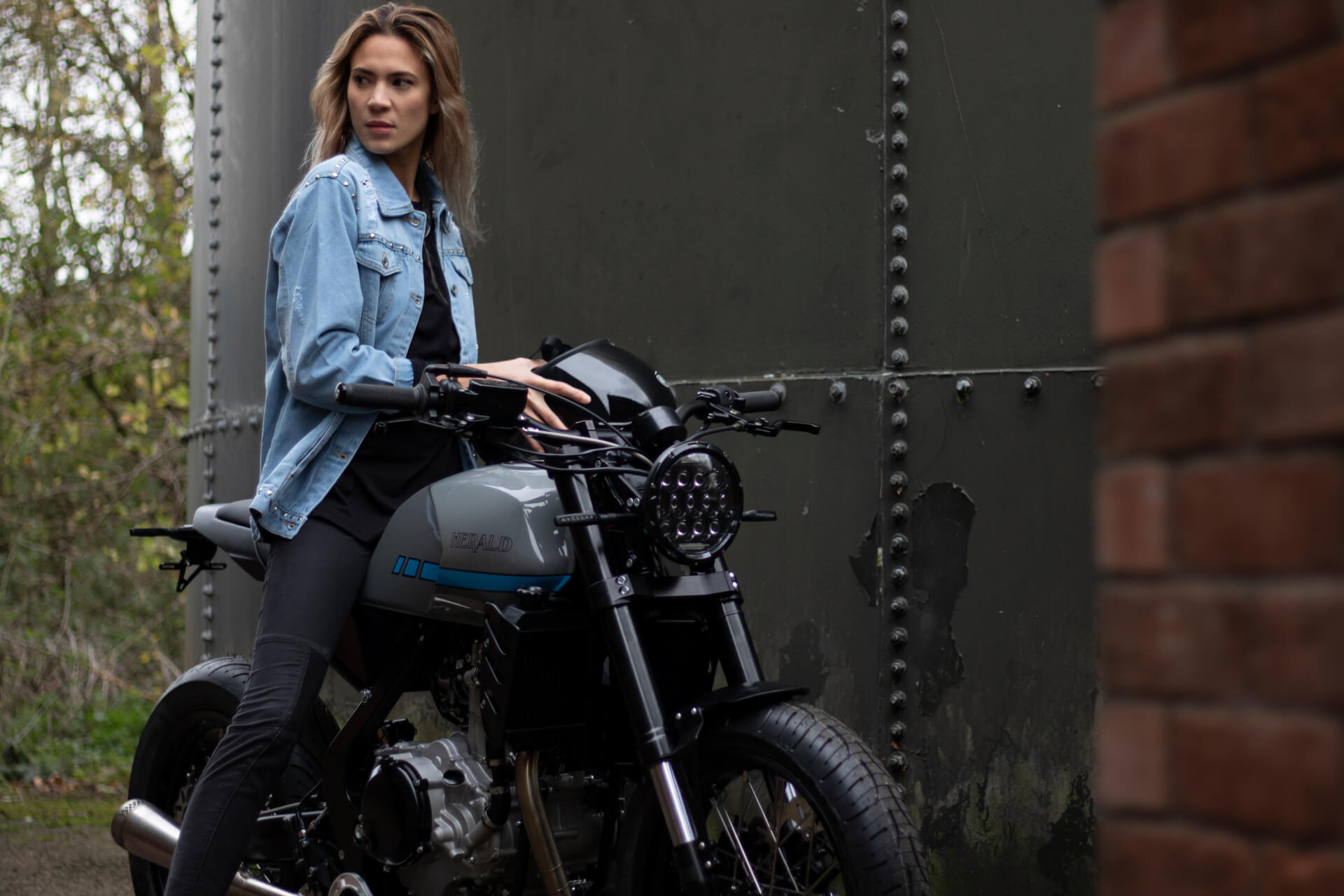 Herald Motor Co. showcases British-built motorcycle, the Brute 500
4 March 2019
Herald, our motorcycle division, has had a busy start to 2019 with three shows in February and March. These events have been a great opportunity to debut the new models coming soon, including the British-built motorcycle, the Brute, and the Brat.
Herald Motor Co. entered the motorbike sector over a decade ago initially working with partners to import classically-styled motorbikes. However, our passion for motorbikes meant the goal was always to design and manufacture in Britain. As a division of an award-winning engineering company, we have the capability to design and produce parts in-house and the facilities to develop and manufacture our own British-built motorcycles.
Brute 500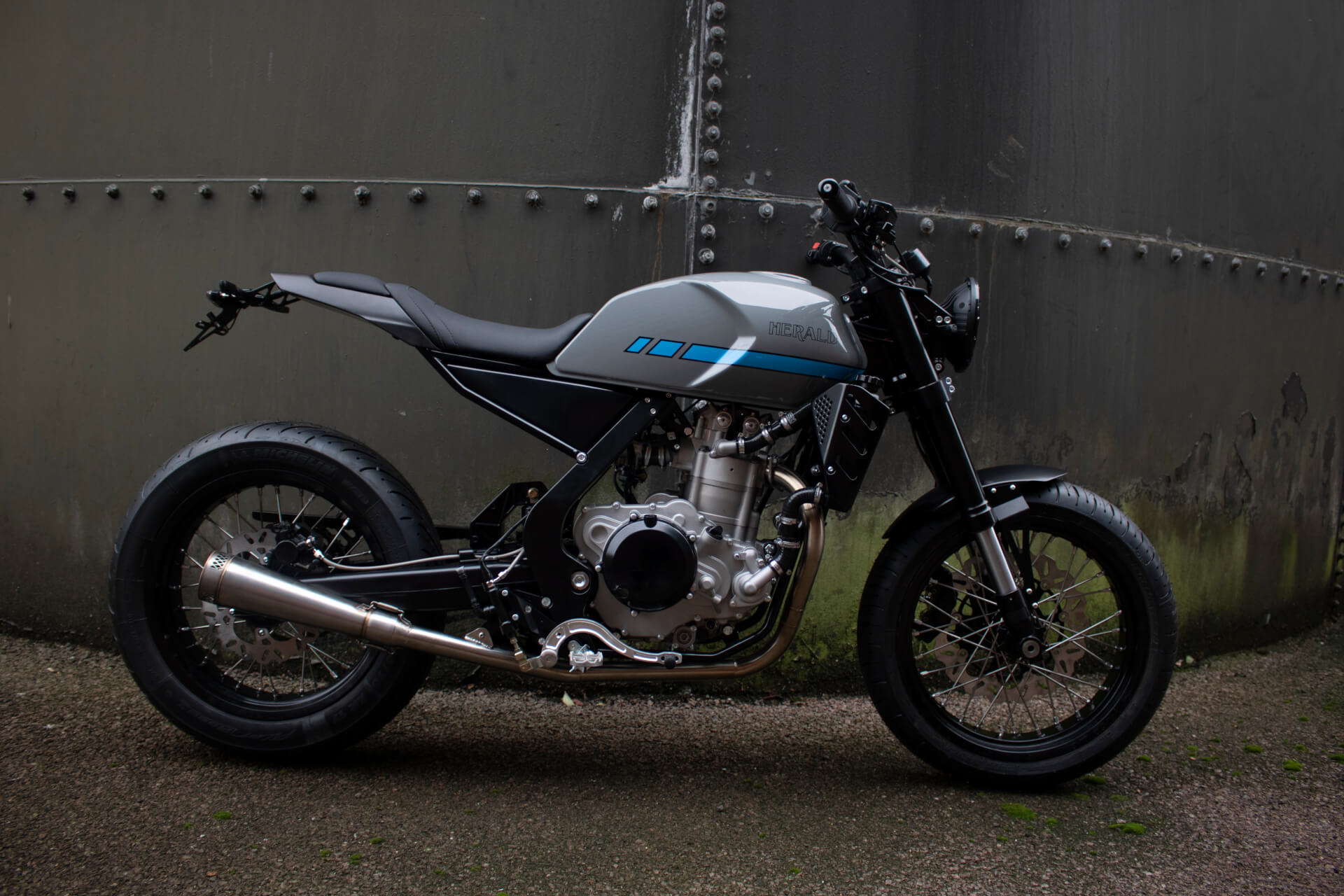 We are proud to announce that the Brute 500 is the first bike to be designed, engineered and built at our headquarters in Cambridgeshire! Having completed the prototype, the next stage is final testing and development ready for sales in late 2019.
Inspired by the racetrack but built for the road, the Brute is our own modern take on the street tracker. These sleek machines are reminiscent of flat track racing, featuring elements of the dirt track racer but with everything required for the bike to be street legal.
Featuring a single four-stroke 449cc engine, the Brute also has adjustable Racetek front and rear suspension with our own unique floating-shock linkage system.
RaceTek, another division of Encocam, manufactures premium motorcycle spares and accessories. The parts are used on the current range of Herald Motor Co. bikes and on high powered performance race bikes.
Brat 125 & 250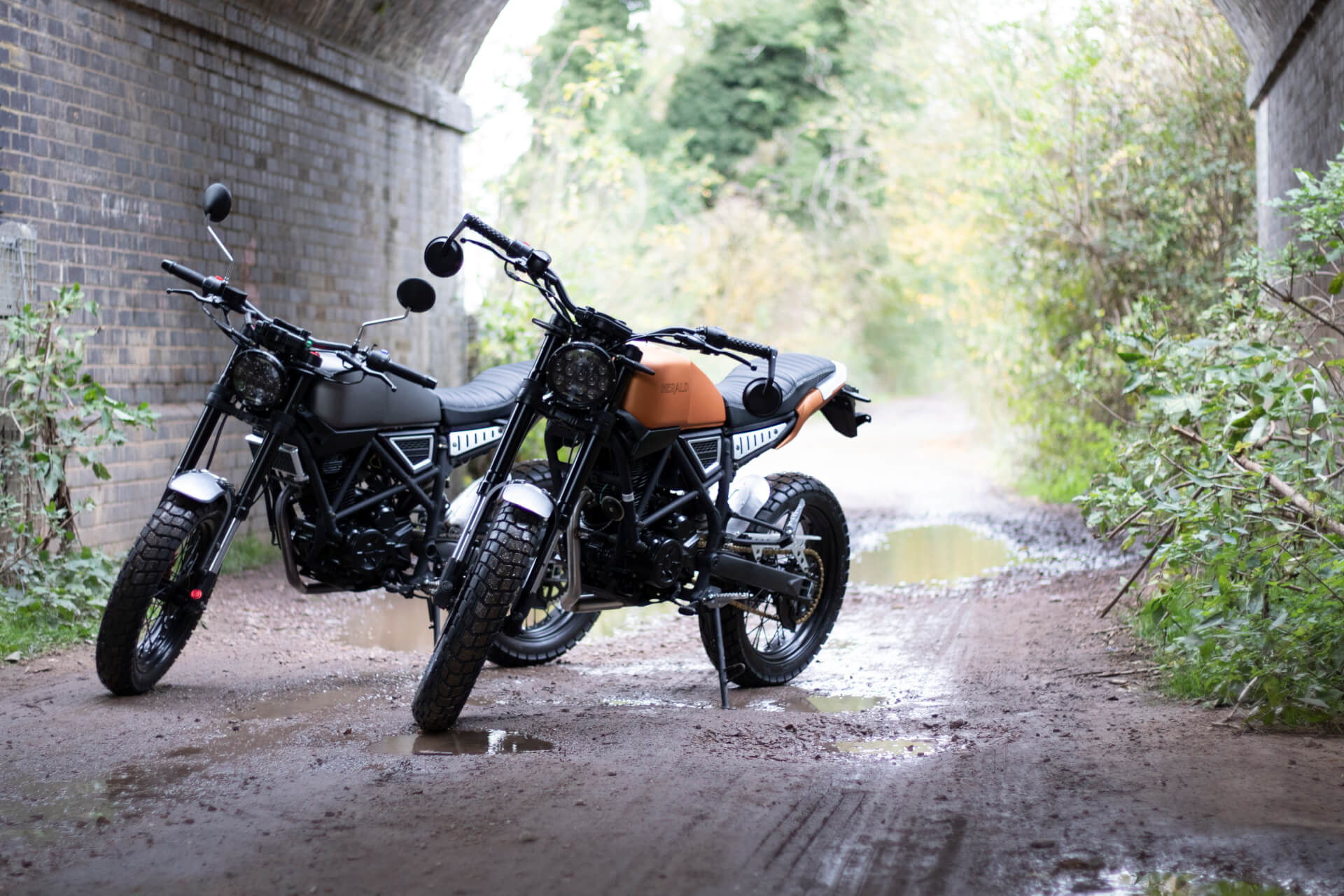 Our Brat eats up the urban terrain and turns it into your own personal amusement park. Developed with partners to our exact specifications, this bike has an attitude to match its unique rugged looks.
Available in military green, iron grey or copper, it has additional features including monoshock rear suspension and a premium stainless-steel exhaust and will get your adrenaline flowing!
Herald Apparel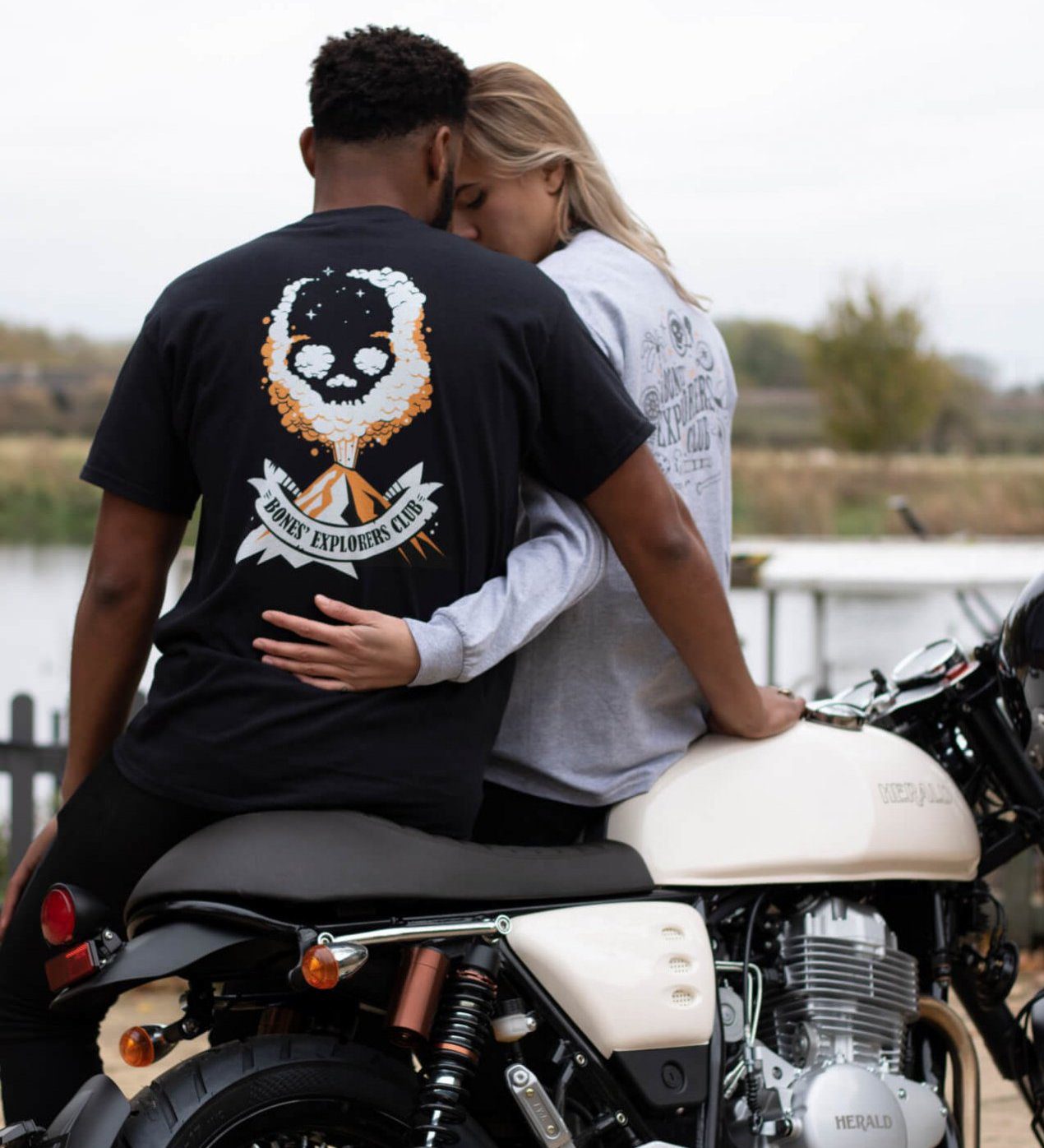 Herald also have a range of apparel available to buy online, including T-shirts, badges and hats, with a new collection of lifestyle and protective clothing launching soon.
To find out more, check out the Herald Motor Co. website